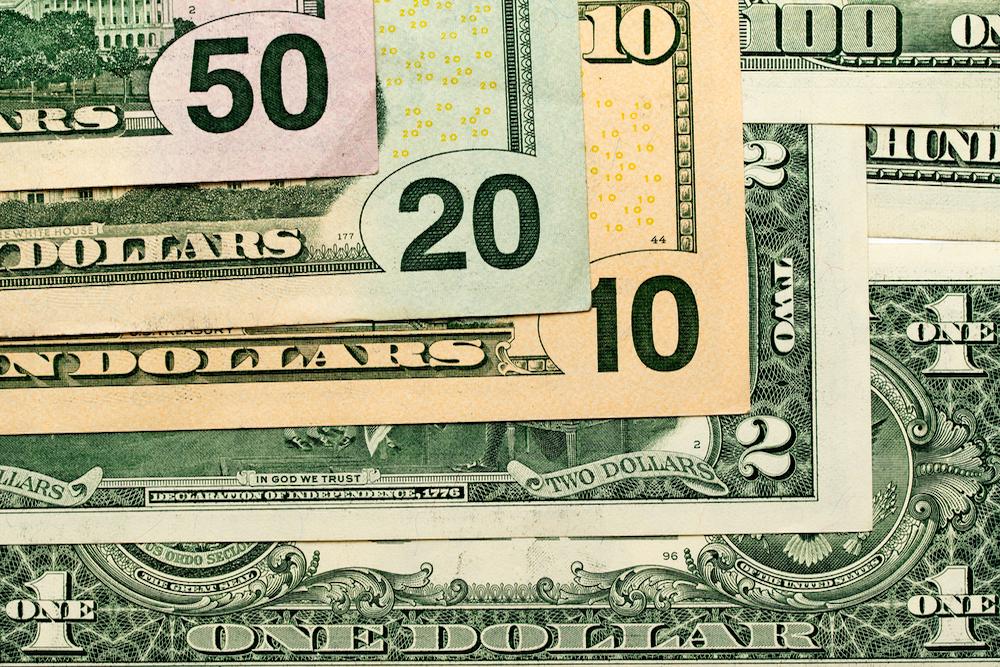 Taxpayer contributions to Oklahoma's public pension funds in 2018 amounted to 70.1 percent of the total, the 24th highest ratio among the 50 states, according to newly released data by the U.S. Census Bureau.
The total contributions for the state's public pension plans amounted to $1.8 billion. Employee contributions stood at only $514 million, while state contributions amounted to $611 million and the local share was $625 million.
The Census Bureau's survey of the public pension plans includes revenues, assets and membership data. The survey indicated there were 297 pension funds administered by state governments and 5,123 funds managed by local governments.
The information covered the fiscal year ending June 30, 2018.
---
2018 State, Local Government Funding of Public Pension Plans
| | | | | | | |
| --- | --- | --- | --- | --- | --- | --- |
| Rank | State | Total Pension Plan Contributions (in Thousands of Dollars) | Employee Contributions (in Thousands of Dollars) | State Government Contributions (in Thousands of Dollars) | Local Government Contributions (in Thousands of Dollars) | % of Contributions Paid by Government |
| 1 | Utah | $1,207,285 | $70,746 | $939,027 | $197,512 | 94.14% |
| 2 | Nevada | $1,866,005 | $147,129 | $254,597 | $1,464,279 | 92.12% |
| 3 | New York | $19,322,935 | $1,606,536 | $3,174,612 | $14,541,787 | 91.69% |
| 4 | Indiana | $2,256,057 | $229,990 | $1,154,922 | $871,145 | 89.81% |
| 5 | Connecticut | $4,114,024 | $675,852 | $2,795,722 | $642,450 | 83.57% |
| 6 | Tennessee | $2,368,812 | $426,146 | $475,391 | $1,467,274 | 82.01% |
| 7 | Illinois | $15,514,293 | $2,841,740 | $7,979,365 | $4,693,188 | 81.68% |
| 8 | Alaska | $677,472 | $130,677 | $371,035 | $175,761 | 80.71% |
| 9 | West Virginia | $914,696 | $177,647 | $497,399 | $239,649 | 80.58% |
| 10 | Georgia | $4,877,430 | $958,455 | $2,759,062 | $1,159,913 | 80.35% |
| 11 | Michigan | $5,945,118 | $1,182,097 | $1,008,024 | $3,754,997 | 80.12% |
| 12 | Florida | $5,894,750 | $1,227,518 | $836,180 | $3,831,052 | 79.18% |
| 13 | Arkansas | $1,139,444 | $239,329 | $774,343 | $125,773 | 79.00% |
| 14 | Delaware | $378,932 | $81,516 | $234,104 | $63,311 | 78.49% |
| 15 | Pennsylvania | $9,069,260 | $1,970,619 | $2,100,849 | $4,997,792 | 78.27% |
| 16 | Kentucky | 3,046,283 | $681,949 | $1,719,374 | $644,960 | 77.61% |
| 17 | Hawaii | $1,103,727 | $252,686 | $639,128 | $211,912 | 77.11% |
| 18 | California | $51,151,766 | $11,853,557 | $17,325,429 | $21,972,779 | 76.83% |
| 19 | Rhode Island | $936,422 | $222,096 | $430,352 | $283,974 | 76.28% |
| 20 | Louisiana | $3,708,212 | $897,275 | $1,106,554 | $1,704,383 | 75.80% |
| 21 | Virginia | $4,338,574 | $1,093,292 | $715,841 | $2,529,440 | 74.80% |
| 22 | Maryland | $4,031,817 | $1,058,759 | $2,053,181 | $919,877 | 73.74% |
| 23 | Oregon | $2,230,099 | $638,258 | $415,045 | $1,176,797 | 71.38% |
| 24 | Oklahoma | $1,750,424 | $513,563 | $611,460 | $625,401 | 70.66% |
| 25 | Washington | $3,964,193 | $1,193,675 | $2,537,212 | $233,306 | 69.89% |
| 26 | Kansas | $1,355,071 | $432,195 | $590,618 | $332,258 | 68.11% |
| 27 | New Jersey | $6,534,947 | $2,098,015 | $4,421,771 | $15,160 | 67.90% |
| 28 | Maine | $588,648 | $189,721 | $341,852 | $57,074 | 67.77% |
| 29 | Missouri | $3,372,105 | $1,120,645 | $743,742 | $1,507,719 | 66.77% |
| 30 | New Hampshire | $663,678 | $221,280 | $7,192 | $435,205 | 66.66% |
| 31 | Vermont | $309,133 | $104,373 | $175,601 | $29,158 | 66.24% |
| 32 | Mississippi | $1,625,444 | $573,310 | $409,466 | $642,668 | 64.73% |
| 33 | Colorado | $2,791,640 | $992,590 | $755,093 | $1,043,956 | 64.44% |
| 34 | Alabama | $2,111,114 | $773,298 | $221,293 | $1,116,524 | 63.37% |
| 35 | North Dakota | $360,776 | $135,961 | $86,488 | $138,326 | 62.31% |
| 36 | Arizona | $3,498,540 | $1,330,631 | $942,538 | $1,225,371 | 61.97% |
| 37 | South Carolina | $2,501,085 | $953,237 | $729,078 | $818,771 | 61.89% |
| 38 | Idaho | $638,002 | $246,105 | $107,182 | $284,714 | 61.43% |
| 39 | North Carolina | $3,528,005 | $1,363,672 | $1,636,856 | $527,477 | 61.35% |
| 40 | Iowa | $1,339,568 | $521,374 | $137,925 | $680,270 | 61.08% |
| 41 | Texas | $13,753,246 | $5,463,091 | $2,736,944 | $5,553,210 | 60.28% |
| 42 | Nebraska | $842,345 | $338,840 | $94,972 | $408,533 | 59.77% |
| 43 | Massachusetts | $5,720,828 | $2,420,749 | $1,660,520 | $1,639,559 | 57.69% |
| 44 | New Mexico | $1,303,479 | $566,202 | $323,750 | $413,527 | 56.56% |
| 45 | Minnesota | $2,616,763 | $1,171,633 | $318,076 | $1,127,055 | 55.23% |
| 46 | Ohio | $7,773,216 | $3,481,546 | $2,220,463 | $2,071,207 | 55.21% |
| 47 | Wyoming | $373,636 | $170,404 | $164,966 | $38,265 | 54.39% |
| 48 | Wisconsin | $2,182,595 | $1,014,894 | $324,777 | $842,923 | 53.50% |
| 49 | South Dakota | $273,899 | $128,477 | $49,302 | $96,120 | 53.09% |
| 50 | Montana | $614,775 | $295,298 | $199,440 | $120,037 | 51.97% |
Source: U.S. Census Bureau