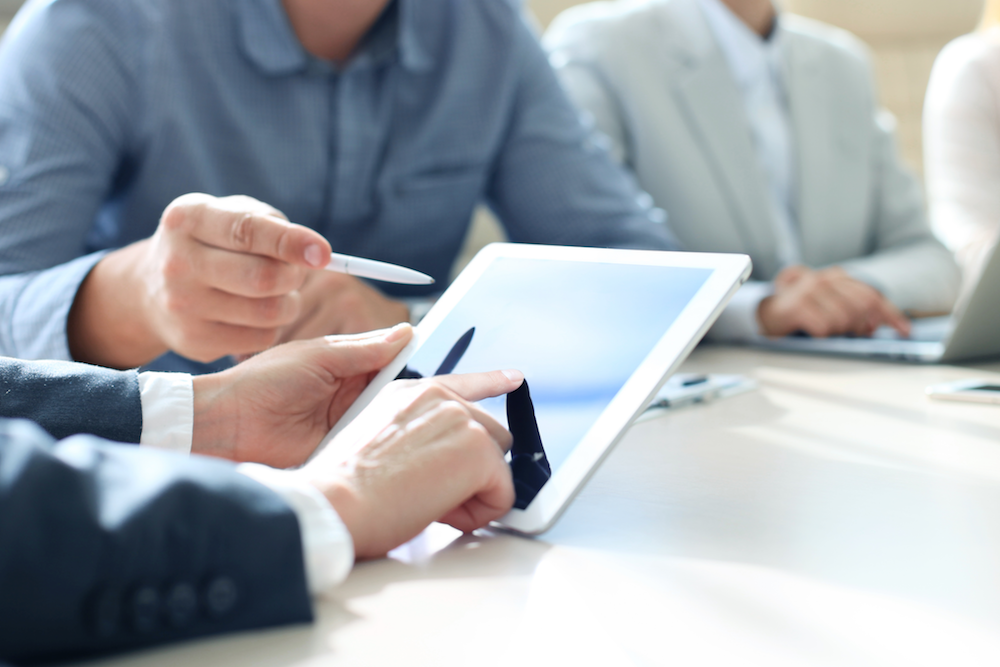 Choctaw County was ranked the poorest county in Oklahoma in a Wall St. 24/7 analysis of the least affluent regions in all 50 states.
Choctaw County recorded a median household income of $30,298 annually, based on 2017 U.S. Census Bureau data. That compares to a statewide median household income of $49,767 per year, according to the analysis.
Choctaw County's poverty rate was pegged at 31.0%, and its October 2018 jobless rate was 4.2%.
With the exception of Connecticut, each state's poorest jurisdiction has a median annual household income under the national average of $57,652, according to Wall St. 24/7. And in most states, households in the poorest counties earned less than $40,000 annually, the analysis concluded.
The poorest counties in each state also had similar characteristics, including their tendency to be mostly rural, with decreasing populations and a lack of employment opportunities, according to the study.
---
Poorest Counties by State
| | | | | | |
| --- | --- | --- | --- | --- | --- |
| State | County / Jurisdiction | County Median Household Income | State Median Household Income | County Poverty Rate | October 2018 Jobless Rate |
| Alabama | Sumter County | $21,663 | $46,472 | 36.0% | 5.3% |
| Alaska | Kusilvak Census Area | $36,468 | $76,114 | 39.1% | N/A |
| Arizona | Apache County | $32,360 | $53,510 | 35.9% | 9.4% |
| Arkansas | Phillips County | $26,652 | $43,813 | 33.0% | 5.1% |
| California | Lake County | $40,446 | $67,169 | 22.8% | 4.7% |
| Colorado | Otero County | $35,051 | $65,458 | 22.9% | 4.4% |
| Connecticut | Windham County | $62,553 | $73,781 | 11.1% | 4.1% |
| Delaware | Kent County | $57,647 | $63,036 | 13.0% | 3.8% |
| Florida | Madison County | $31,816 | $50,883 | 31.9% | 3.3% |
| Georgia | Telfair County | $28,044 | $52,977 | 27.7% | 5.8% |
| Hawaii | Hawaii County | $56,395 | $74,923 | 17.4% | 3.5% |
| Idaho | Madison County | $33,620 | $50,985 | 31.8% | 1.4% |
| Illinois | Alexander County | $31,014 | $61,229 | 33.4% | 6.5% |
| Indiana | Crawford County | $40,067 | $52,182 | 17.8% | 4.5% |
| Iowa | Appanoose County | $40,377 | $56,570 | 17.1% | 2.6% |
| Kansas | Crawford County | $38,017 | $55,477 | 21.1% | 3.5% |
| Kentucky | McCreary County | $19,264 | $46,535 | 41.0% | 5.9% |
| Louisiana | Claiborne Parish | $26,877 | $46,710 | 29.9% | 4.9% |
| Maine | Piscataquis County | $38,797 | $53,024 | 18.7% | 3.6% |
| Maryland | Allegany County | $42,771 | $78,916 | 16.8% | 4.8% |
| Massachusetts | Hampden County | $52,205 | $74,167 | 17.2% | 4.0% |
| Michigan | Lake County | $32,309 | $52,668 | 25.0% | 4.8% |
| Minnesota | Mahnomen County | $42,439 | $65,699 | 22.7% | 3.2% |
| Mississippi | Holmes County | $20,330 | $42,009 | 46.5% | 7.7% |
| Missouri | Shannon County | $31,202 | $51,542 | 30.5% | 3.9% |
| Montana | Blaine County | $35,506 | $50,801 | 32.7% | 3.6% |
| Nebraska | Sheridan County | $41,209 | $56,675 | 15.8% | 2.3% |
| Nevada | Nye County | $44,225 | $55,434 | 17.3% | 5.5% |
| New Hampshire | Coos County | $45,386 | $71,305 | 13.3% | 2.4% |
| New Jersey | Cumberland County | $50,000 | $76,475 | 18.8% | 5.1% |
| New Mexico | Quay County | $26,663 | $46,718 | 21.6% | 4.7% |
| New York | Bronx County | $36,593 | $62,765 | 29.7% | 5.3% |
| North Carolina | Bertie County | $31,287 | $50,320 | 22.0% | 4.2% |
| North Dakota | Rolette County | $36,170 | $61,285 | 32.4% | 6.2% |
| Ohio | Adams County | $36,320 | $52,407 | 23.8% | 6.5% |
| Oklahoma | Choctaw County | $30,298 | $49,767 | 31.0% | 4.2% |
| Oregon | Malheur County | $37,112 | $56,119 | 25.2% | 4.1% |
| Pennsylvania | Forest County | $37,106 | $56,951 | 14.1% | 5.0% |
| Rhode Island | Providence County | $52,530 | $61,043 | 16.7% | 3.4% |
| South Carolina | Allendale County | $23,331 | $48,781 | 30.4% | 5.6% |
| South Dakota | Mellette County | $31,165 | $54,126 | 42.6% | 4.1% |
| Tennessee | Scott County | $31,875 | $48,708 | 26.2% | 4.8% |
| Texas | Starr County | $27,133 | $57,051 | 35.0% | 7.9% |
| Utah | Wayne County | $42,444 | $65,325 | 9.2% | 2.9% |
| Vermont | Essex County | $38,767 | $57,808 | 15.5% | 2.3% |
| Virginia | Buchanan County | $30,828 | $68,766 | 26.5% | 5.1% |
| Washington | Pacific County | $39,895 | $66,174 | 18.6% | 6.1% |
| West Virginia | McDowell County | $25,595 | $44,061 | 34.9% | 8.6% |
| Wisconsin | Menominee County | $38,080 | $56,759 | 35.8% | 4.4% |
| Wyoming | Albany County | $45,816 | $60,938 | 23.0% | 2.9% |
Source: Wall St. 24/7