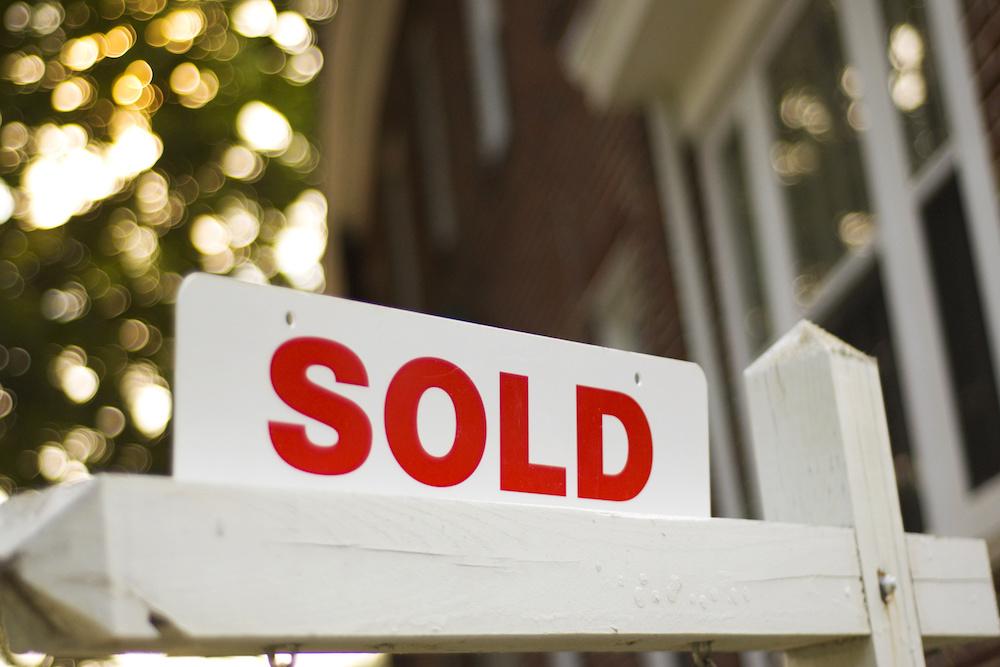 One in 792 properties in Oklahoma started the foreclosure process during the first quarter of the year -- the 12th highest foreclosure rate in the nation, according to an ATTOM Data Solutions analysis of property data.
A total of 2,163 properties in the state had foreclosure filings during the first three months of 2019, the data showed. That's out of 1,712,841 housing units statewide. The foreclosure rate in the state was down 17.6 percent from the same period a year earlier.
"While we did see a slight increase in U.S. foreclosure starts from last quarter, bank repossessions reached an all-time low in the first quarter of 2019, showing continuing signs of a strong housing market," said Todd Teta, ATTOM Data's chief product officer.
Only 15 states reported year-over-year rises in foreclosure filings from Jan. 1 to the end of March, the analysis found.
Nationwide, nearly 162,000 properties began the foreclosure process during the first quarter, a 14.74 percent decrease over the first quarter of 2018, according to ATTOM Data.
---
State Foreclosure Activity in Q1 2019
| | | | | | |
| --- | --- | --- | --- | --- | --- |
| State | Housing Units | Q1 2019 Properties with Foreclosure Filings | Foreclosure Rate (Housing Units Per Foreclosure Filing) | Foreclosure Ranking (Housing Units Per Foreclosure Filing) | % Change From Q1 2018 |
| New Jersey | 3,595,055 | 10,806 | 333 | 1 | -29.77 |
| Delaware | 423,489 | 1,163 | 364 | 2 | -11.83 |
| Maryland | 2,427,014 | 5,887 | 412 | 3 | -6.35 |
| Florida | 9,259,684 | 19,011 | 487 | 4 | 24.46 |
| Illinois | 5,334,847 | 10,909 | 489 | 5 | -12.62 |
| South Carolina | 2,229,324 | 4,104 | 543 | 6 | -14.27 |
| Connecticut | 1,507,711 | 2,561 | 589 | 7 | -6.94 |
| Ohio | 5,174,838 | 8,574 | 604 | 8 | -19.96 |
| Nevada | 1,220,422 | 2,020 | 604 | 9 | -14.66 |
| New Mexico | 927,790 | 1,245 | 745 | 10 | -26.76 |
| Pennsylvania | 5,653,599 | 7,274 | 777 | 11 | -18.67 |
| Oklahoma | 1,712,841 | 2,163 | 792 | 12 | -17.57 |
| New York | 8,255,911 | 10,245 | 806 | 13 | -20.18 |
| Indiana | 2,855,378 | 3,222 | 886 | 14 | -36.49 |
| Georgia | 4,203,288 | 4,742 | 886 | 15 | -13.26 |
| North Carolina | 4,521,697 | 4,878 | 927 | 16 | -27.14 |
| Alabama | 2,231,126 | 2,361 | 945 | 17 | -26.54 |
| Texas | 10,611,386 | 10,545 | 1,006 | 18 | -1.78 |
| Louisiana | 2,031,064 | 2,014 | 1,008 | 19 | -8.79 |
| Massachusetts | 2,864,989 | 2,749 | 1,042 | 20 | -22.78 |
| California | 13,996,299 | 13,426 | 1,042 | 21 | -12.07 |
| Tennessee | 2,903,199 | 2,745 | 1,058 | 22 | -14.65 |
| Maine | 735,711 | 663 | 1,110 | 23 | -6.22 |
| Utah | 1,046,597 | 937 | 1,117 | 24 | -11.35 |
| Virginia | 3,466,921 | 3,037 | 1,142 | 25 | -20.66 |
| Rhode Island | 466,670 | 408 | 1,144 | 26 | 0.00 |
| Arizona | 2,941,894 | 2,567 | 1,146 | 27 | -41.62 |
| Missouri | 2,763,250 | 2,305 | 1,199 | 28 | -20.08 |
| Hawaii | 535,543 | 443 | 1,209 | 29 | 3.02 |
| Iowa | 1,376,133 | 1,093 | 1,259 | 30 | -37.72 |
| Wisconsin | 2,668,692 | 2,119 | 1,259 | 31 | -21.40 |
| Michigan | 4,568,200 | 3,610 | 1,265 | 32 | -13.43 |
| Oregon | 1,733,041 | 1,354 | 1,280 | 33 | -17.89 |
| Alaska | 311,693 | 240 | 1,299 | 34 | -35.83 |
| Kentucky | 1,965,202 | 1,387 | 1,417 | 35 | -26.61 |
| Mississippi | 1,308,259 | 913 | 1,433 | 36 | 11.61 |
| New Hampshire | 627,619 | 429 | 1,463 | 37 | -3.38 |
| Arkansas | 1,353,745 | 922 | 1,468 | 38 | -15.49 |
| Colorado | 2,319,737 | 1,350 | 1,718 | 39 | -7.15 |
| Washington | 3,025,516 | 1,718 | 1,761 | 40 | -1.38 |
| Nebraska | 824,176 | 462 | 1,784 | 41 | -31.35 |
| Kansas | 1,259,647 | 702 | 1,794 | 42 | -25.00 |
| Wyoming | 273,088 | 151 | 1,809 | 43 | -32.89 |
| Minnesota | 2,404,624 | 1,263 | 1,904 | 44 | -33.56 |
| West Virginia | 889,277 | 303 | 2,935 | 45 | 4.12 |
| Vermont | 331,106 | 110 | 3,010 | 46 | -12.70 |
| Idaho | 701,196 | 229 | 3,062 | 47 | -33.04 |
| Montana | 501,099 | 148 | 3,386 | 48 | -3.90 |
| South Dakota | 379,279 | 58 | 6,539 | 49 | -23.68 |
| North Dakota | 360,660 | 52 | 6,936 | 50 | -22.39 |
| United States | 135,387,687 | 161,875 | 836 | | -14.74 |
Source: ATTOM Data Solutions